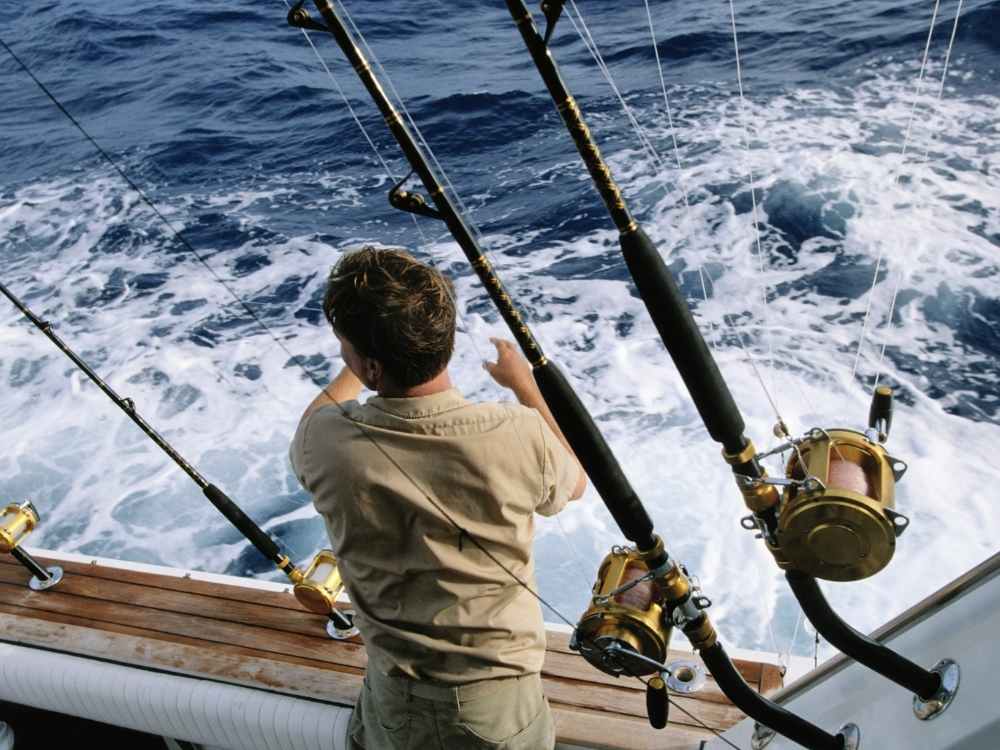 With so many fishing options in the Hilton Head area, it's not always easy to choose the right fishing trip for you. Our experienced local guides at Reel Job Charter Fishing take guests out on a wide variety of different types of fishing trips, pursuing species that range from redfish and speckled trout to mackerel and sharks. 
If you're thinking about going on a guided fishing trip in the Hilton Head area, one of your biggest choices is between inshore and offshore fishing. Each offers the potential to be the adventure of a lifetime.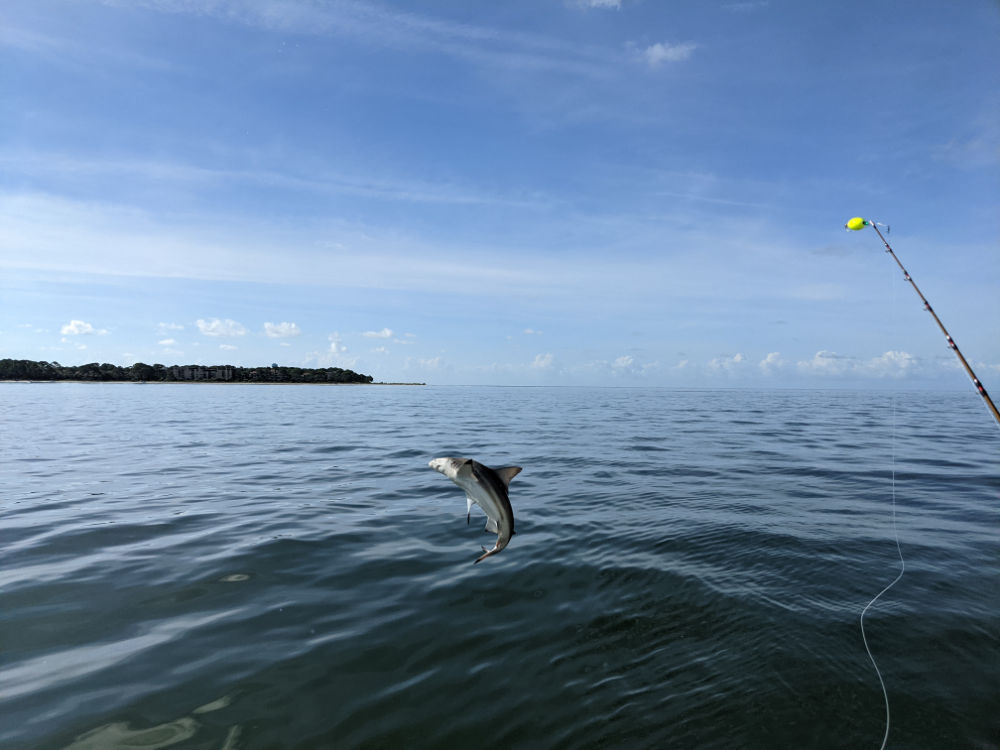 What Is Offshore Fishing?
There isn't a firmly agreed-upon definition of offshore fishing, although one could say that the term usually refers to fishing in deep ocean waters far from the coast. How far out do you have to be before you're considered offshore? That's a question for the ages.
For what it's worth, the official National Oceanic and Atmospheric Administration (NOAA) definition of offshore is at least 20 miles from the coast. Most professional fishing guides would simply say that you know you're offshore "when you can't see land."
Others use depth as a measurement. If you're fishing in waters 30 meters deep, that's offshore fishing. In some areas, like the Gulf of Mexico, offshore waters may be as little as 10 miles from the beach. In most areas along the Atlantic coast, it's quite a bit farther. Ultimately, the specific definition isn't important. Just remember that "offshore" fishing means "deep sea" fishing!
Here in the Hilton Head Island area of South Carolina, most offshore fishing trips head out to a network of rocky ledges up to 40 miles from shore, where the water is about 90 feet deep, and a wide range of game fish may be encountered.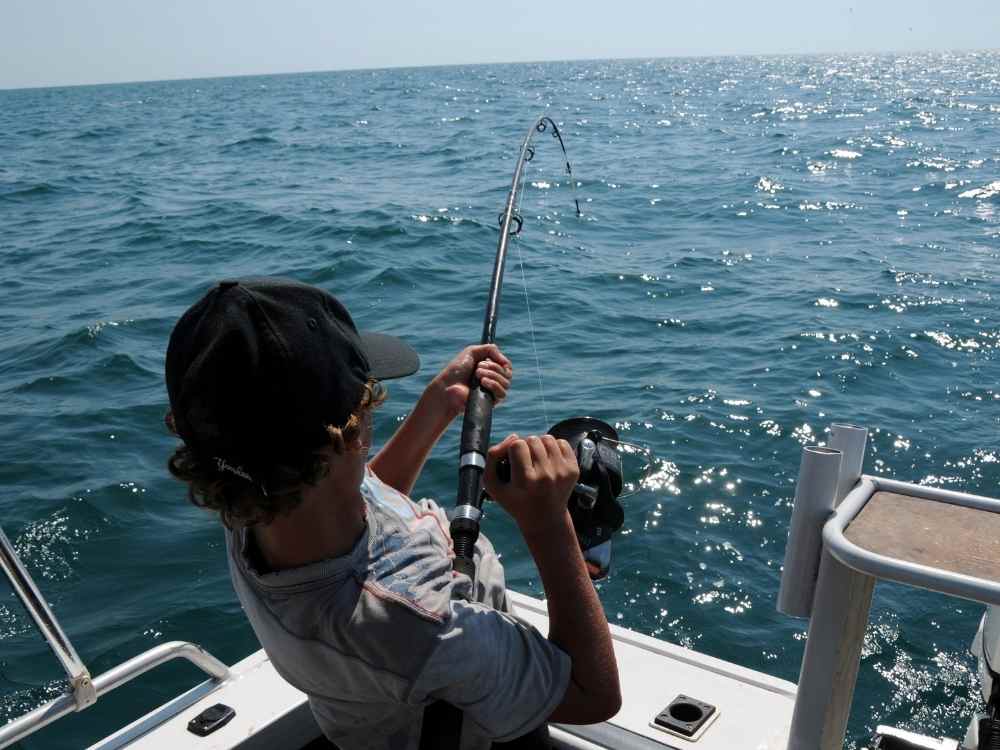 What Is Inshore Fishing?
Inshore fishing involves fishing in backwaters, bays and estuaries that are protected from the ocean wind and surf. The water in these sheltered areas is usually relatively shallow (especially compared to offshore waters). It's still saltwater fishing, though in some areas the water may be a brackish mix of salt and fresh waters.
We have a lot of great areas for inshore fishing in Hilton Head Island. Areas like Port Royal Sound, Mackay Creek, and the Hilton Head Bridge area offer outstanding habitat for inshore fishing, including flats, grass beds and oyster bars. 
Inshore areas are often influenced by the tide, and these waters are also highly fertile thanks to the steady stream of nutrients carried downstream by tributaries like the May River, Broad River and Colleton River. What you'll catch in inshore waters may change with the seasons, but there's almost always something biting near Hilton Head.
It's also worth mentioning that inshore fishing is often confused with nearshore fishing, which is actually not the same thing! Nearshore fishing refers to fishing in areas of the ocean that are too close to the shore to be considered offshore. Think of nearshore fishing as intermediate between offshore and inshore.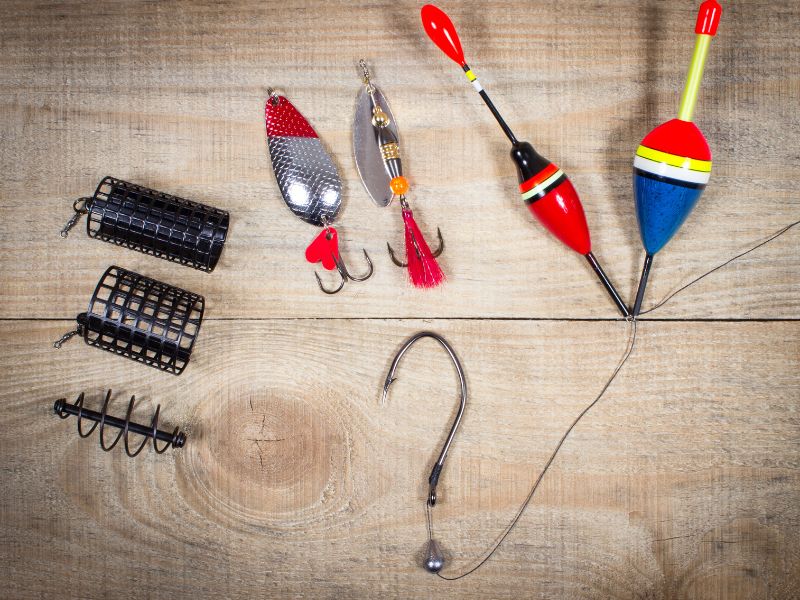 Fishing Techniques: Offshore vs. Inshore
A variety of tactics are used for offshore fishing, including trolling, drifting and bottom fishing. The right technique depends on the type of fish you're targeting, and what the underwater landscape looks like. Experienced offshore fishing boat captains know how to use electronics to identify bottom structure in deep offshore waters.
Live baitfish such as pinfish, menhaden and scad are usually the most effective baits for offshore fishing. Sturdy tackle is also essential. Tough rods and reels with heavy drag settings are par for the course, along with heavy-duty lines, leaders and hooks.
Of course, if you book an offshore fishing charter, you won't have to bring all your own gear. A good guide service will supply all the bait, tackle and gear you may need, so all you need to bring is yourself (and maybe some sunscreen!)
Inshore fishing is quite different from offshore fishing. And although some tactics may be similar, inshore fishing tends to be faster-paced and more hands-on. Drifting live bait is a common technique, but when the fish are really biting, casting and retrieving lures can be just as effective and even more fun.
Fly-fishing can also be a lot of fun in inshore waters. And because inshore areas are much shallower, you'll spend more time casting baits and lures to easily-identifiable structure, like docks, bridge piers, oyster bars and grass beds.
Our guides at Reel Job Charter Fishing take guests on half-day and full-day inshore fishing trips. We know the best spots in the Hilton Head island area, which makes it easy to quickly find the fish and start catching them.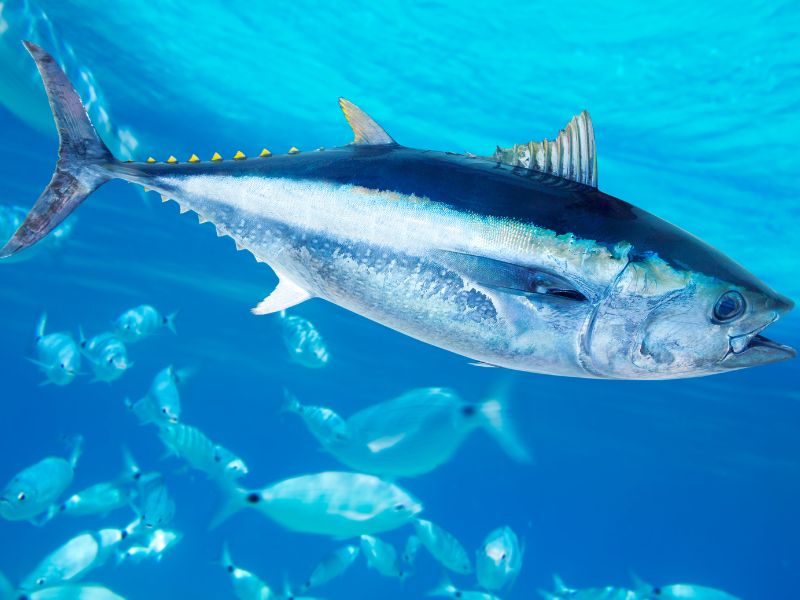 What You'll Catch: Offshore vs. Inshore
Numerous fish species inhabit offshore waters near Hilton Head, SC. Some of the most sought-after include red snapper, black sea bass, amberjack, king mackerel, Spanish mackerel, various species of grouper, and sharks. 
Of course, you can potentially catch many other fish in offshore areas. Fish species change with the seasons, and one of the exciting things about offshore fishing is that you never know just what will be at the end of your line!
When it comes to inshore fishing, seasons play just as large a role. Most fish species enter inshore waters during certain seasons to spawn, hunt, or seek out optimal temperatures. What you'll catch in summer could be completely different from what you'll catch in winter.
Redfish are some of the most common residents of South Carolina's inshore waters. Some redfish can be found in saltwater rivers and estuaries year-round, but the best fishing for them tends to be early spring, and from late fall into winter.
Black drum and sheepshead are great inshore species to target in spring and fall, along with speckled seatrout. Sharks show up in greater numbers in summer, and the warmer months are also great for tarpon, mackerel and jack crevalle. But don't write off the winter months! You can still catch giant bull redfish in winter, along with drum and sheepshead.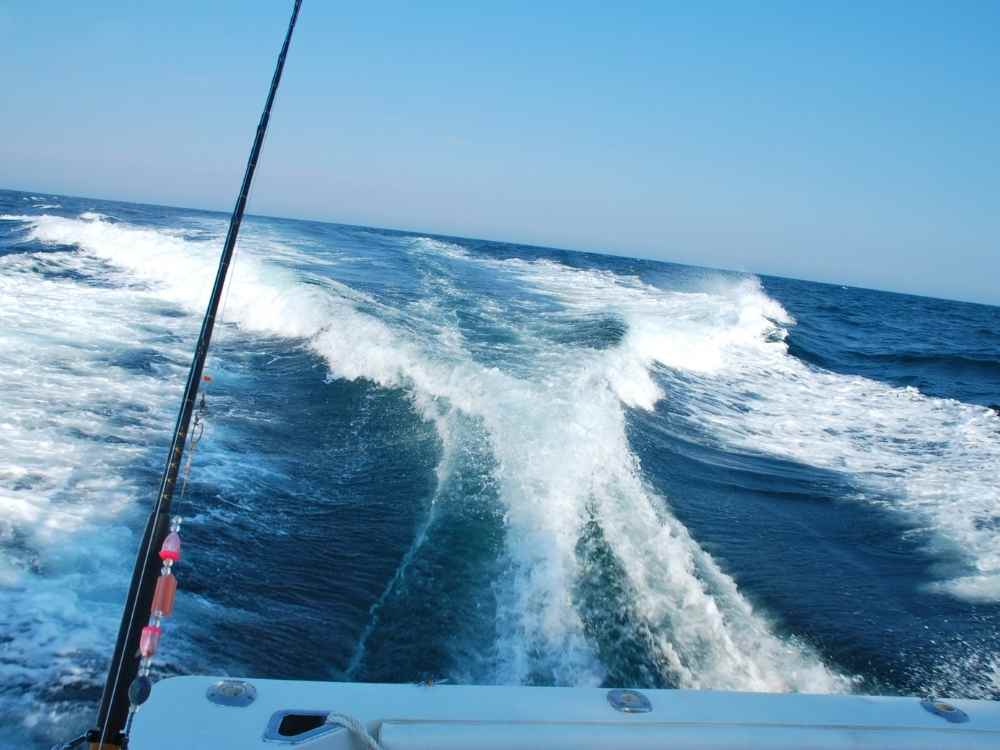 Which Is Better?
It's impossible to say which type of fishing is better. Ultimately, the choice between offshore and inshore fishing is about what you want to catch, and what type of experience you'd like to have.
Of course, there are pros and cons of each. Offshore fishing brings a sense of adventure. Think of pursuing massive game fish on the high seas! Offshore trips are typically full-day excursions, and can usually accommodate large groups.
But there are also downsides. The big one is that once you're out there, you're out there! Offshore fishing takes you so far from the coast that it's not easy to turn back if you forgot something, or if you start to feel a little queasy. As a general rule, offshore fishing isn't ideal for anyone who is prone to seasickness.
Inshore fishing is a lot more approachable, especially for kids, and for folks who haven't done much fishing before. It's a very family-friendly way to fish, and because you'll stay in sheltered areas close to land, you won't have to worry much about rough seas. 
It's also often the case that inshore fishing has a higher catch rate. Many offshore adventures involve spending long amounts of time to catch a few trophy fish, or maybe even just one. Once you hook into a giant, you could spend 30 minutes or more battling that fish to the boat.
While inshore fishing, the fish you catch may not be as varied, or as exotic—there are just a handful of target species during any given season—but you'll almost certainly catch a lot more of them! If you're looking for consistent rod-bending action, we recommend inshore fishing.
Book Your Fishing Adventure
If you have more questions about booking an inshore, nearshore or offshore fishing trip on Hilton Head Island, shoot us an email or call us any time at 561-573-4873. Our team at Reel Job Charter Fishing, is always happy to provide helpful information. And if you're ready to go on a real fishing adventure, you can count on us to take you!