Fishing can be calming, grounding, and good for connecting with loved ones in a beautiful setting. It can also be adventurous, exotic, or just plain terrifying. Everything depends on the point of view.
Great numbers of people go fishing every year in the U.S. and they are bound to make either great memories or less than stellar ones. Within this spectrum, there are some lucky souls who walk away with amazing stories that they will be able to tell and retell for the rest of their lives.
The bottom line is that fishing can inspire tales that can move and confound us. Many great writers, perhaps not surprisingly, have also practiced and enjoyed the sport dearly. They often take the fabric of their experiences and weave it into a masterpiece infused with an intensity for the water and fishing.
If you are an avid reader as well as a devoted fisherman, or even if you are only starting in one (or both) of these activities, you can use this short list as inspiration to get into deeper waters. (Pun intended.)
None are fishing technique looks. There are millions of those and that's a job for another day. No, these are books about the natural history of fish, and some selections focusing on moods and lifestyles that sport angling bestows upon those who've tackled it. They are in no particular order, all are great reads and might be useful to pick up for different reasons.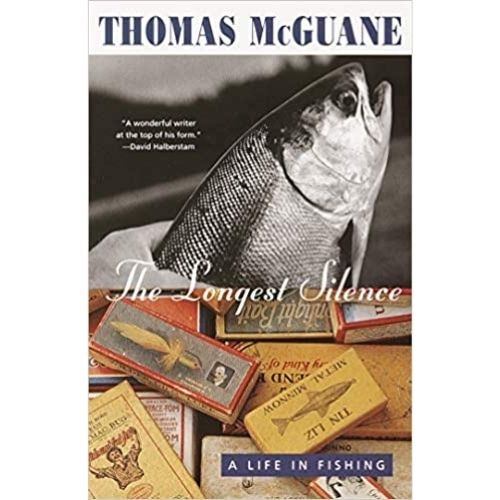 Image from Amazon
THE LONGEST SILENCE: A LIFE IN FISHING BY THOMAS MCGUANE
Published in 1999, this intriguing book is a collection of essays by author Thomas McGuane. A dedicated fisherman for his whole life, McGuane brings us 33 inspired pieces born of his experiences.
McGuane's writing style is undeniably brilliant. It's only surpassed by his obvious love for and expertise in all things fish. From fly fishing on local rivers as a child to pursuing big game fish on the ocean, these essays cover a lifetime of fishing experiences. It reads as if the author put a little piece of his soul on every page.
Image from barnesandnoble
ZANE GREY ON FISHING EDITED BY TERRY MORT
This selection of fishing stories from the 1920s and 30s by author Zane Grey will fire the imagination and fishing passion of any angler. Excerpts are from Grey's major works on his fishing adventures in California, the Pacific Northwest, Nova Scotia, New Zealand, Mexico, Tahiti, and Australia. No one these days writes about fishing quite like Zane Grey; his colorful and descriptive language brings alive his detailed and authoritative accounts of exciting battles won and lost with the toughest fish in the oceans and rivers of the world.
Image from Amazon
COD: A BIOGRAPHY OF THE FISH THAT CHANGED THE WORLD BY MARK KURLANSKY
If you like fishing or history this is the book for you. It details the amazing impact that one species, cod, had on the colonization of North America by Europeans. To think that Basque fisherman had already traveled to the shores of North America to fish for cod well before Columbus journeyed to the Americas is very powerful. It's a fascinating mix of biology and world history.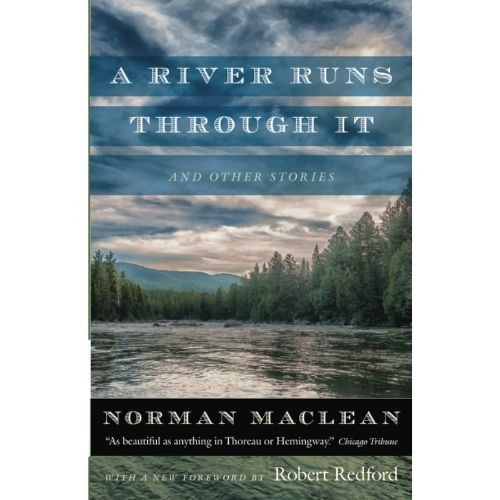 Image from Amazon
A RIVER RUNS THROUGH IT AND OTHER STORIES BY NORMAN MACLEAN
A popular semi-autobiographical collection of three stories by author Norman Maclean, a University of Chicago professor who passed away in 1990.
It's hard to picture this book and not think of the movie that motivated thousands of people to start fly-casting 30 years ago. As book-to-screen translations go, Robert Redford's 1992 adaptation was pretty good, smoldering Brad Pitt and all, but any fisherman worth his salt should read this book in addition to watching the movie.
Written perfectly from both the structural and artistic perspective, this is a book that moves and delights. The first phrase, "In our family, there was no clear line between religion and fly-fishing," sets the tone for an amazing journey through the lives of complex characters.
Of course, the first of the three novellas gets most of the attention. But the two other stories in the book are treasures of time and place that show how humans connect with the natural world. Don't write them off.
Image from Amazon
FOUR FISH BY PAUL GREENBERG
Cod, salmon, sea bass, and tuna….these four fish drive the economic engines of seafood demands, often with devastating impacts on the environment and the stocks themselves. Four Fish is an in depth look at how we, as consumers, have created complex markets to feed our demand for certain fish. This book will help you understand the history and truth behind the filets that you see at the market. If you enjoy knowing where your food comes from and thinking about ways to minimize your impact on the environment, this is a great read.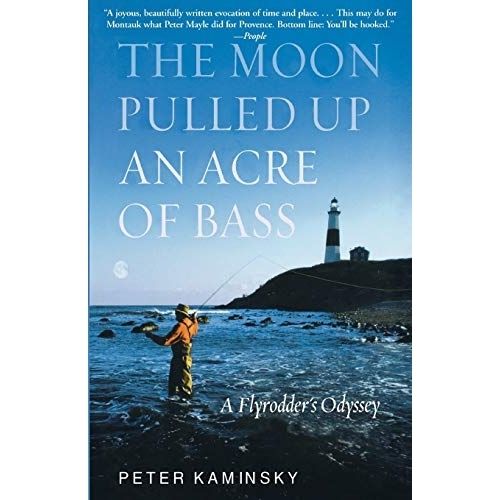 Image from Amazon
THE MOON PULLED UP AN ACRE OF BASS BY PETER KAMINSKY
This story outlines how the author took a month off from New York City to fish the hallowed grounds of Montauk Point, the eastern tip of Long Island, in search of stripers. Kaminsky fished through good weather days and bad, days when the fish cooperated and days when they did not. A great book about turning down the noise of modern life to focus on the joys of living and fishing for a period of time.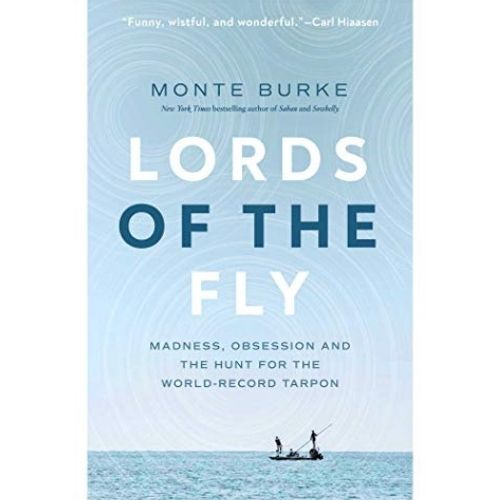 Image from Amazon
LORDS OF THE FLY: MADNESS, OBSESSION, AND THE HUNT FOR THE WORLD RECORD TARPON BY MONTE BURKE
Focusing on the late 1970s and 80s in southwestern Florida, Lords of the Fly is a captivating story of the golden years of tarpon fishing. Broken records, broken rods, and broken lives: the anglers and guides went all-in chasing the holy grail of salt water fly fishing: the largest tarpon on a fly rod. Both the anglers and the fish were never the same after. Even if you aren't a fisherman, you will be entranced by the collision of egos and hubris for the monster tarpon that is captured in this book.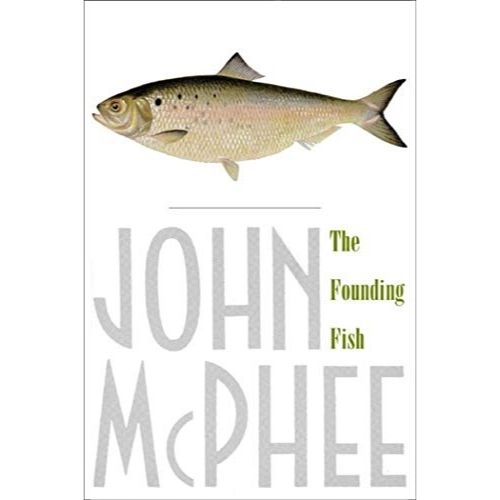 Image from Amazon
THE FOUNDING FISH BY JOHN MCPHEE
The highly respected author John McPhee explains how American shad influenced the early days of colonial America in his 2003 book.
Not to be confused with other species of shad, the American shad is found along the East Coast. They're a fascinating part of American's history. An anadromous fish, the shad spends most of its life in the Atlantic ocean, but swims up freshwater rivers (from the St. Lawrence to central Florida) to spawn. The fish has been described as "the fish that fed the nation's founders."
While fishing for the species himself, McPhee recounts the shad's role in the lives of people like George Washington and Henry David Thoreau.
Many communities along the East Coast still host annual shad festivals. This book will make you want to visit one and eat a bunch of American shad while you're there.
So there you go! Eight books on fishing to keep you busy when you're not out on the waters.