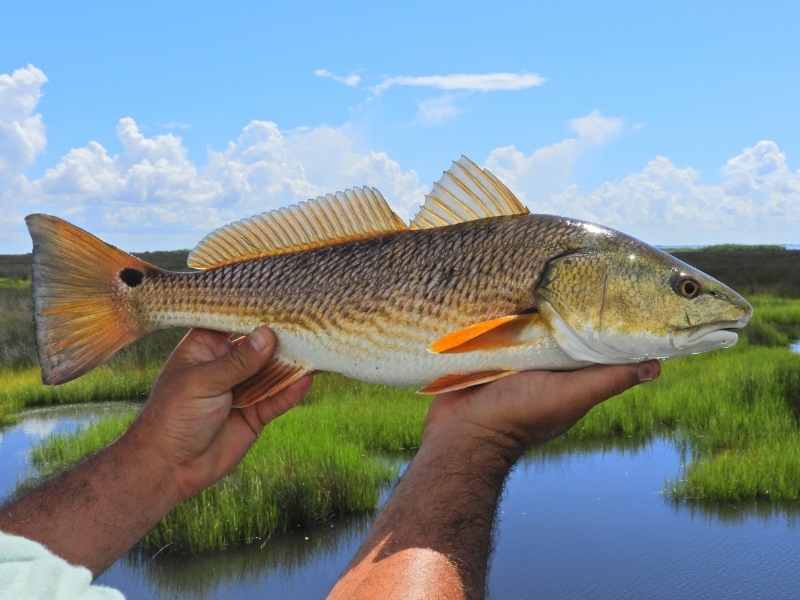 Here at Reel Job Charter Fishing, we take guests out on both inshore and nearshore fishing trips in the Hilton Head Island area. One of the questions we get asked most often is—what's the difference?
We hear a lot of people (and even some professional fishing guides) use the terms "inshore" and "nearshore" interchangeably, which is simply wrong! While the two terms might sound like they mean the same thing, they're actually quite different.
Today, let's take a look at the differences between inshore and nearshore fishing, including what you might catch, how you'll catch it, and which is the best option for your next fishing adventure.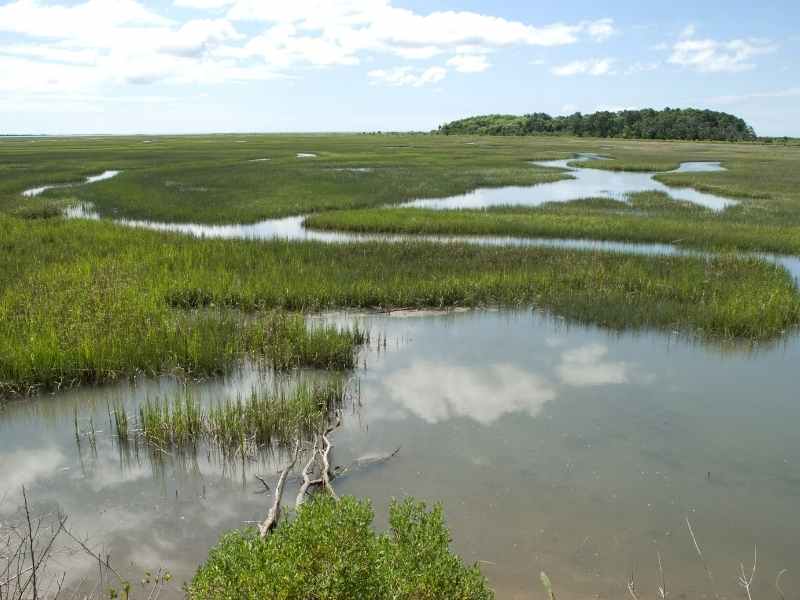 What Is Inshore Fishing?
Inshore fishing refers to fishing trips that venture into saltwater bays and estuaries that are protected from the ocean's wind and surf. Here in the Hilton Head Island area, we have easy access to many miles of these highly productive waters.
Inshore waters in this area are rich and fertile, thanks to nutrients constantly being washed downstream by the May River, Broad River and Colleton River. A wide range of fish species inhabit inshore waters at various times of the year, but there's almost always something biting. Some of our favorite inshore spots include Port Royal Sound, Mackay Creek, and the area around the Hilton Head Bridge.
One of the great advantages of inshore fishing is that the waters are generally calmer than on the open ocean. Even when the Atlantic is churning out whitecaps, our estuaries are usually quite calm.
Being close to land on calm waters means that inshore fishing trips are great for beginners with minimal fishing experience, and for families with kids. That being said, inshore fishing also brings challenges and rewards for anglers of all skill and experience levels. One thing is for sure: shallower water doesn't mean smaller fish!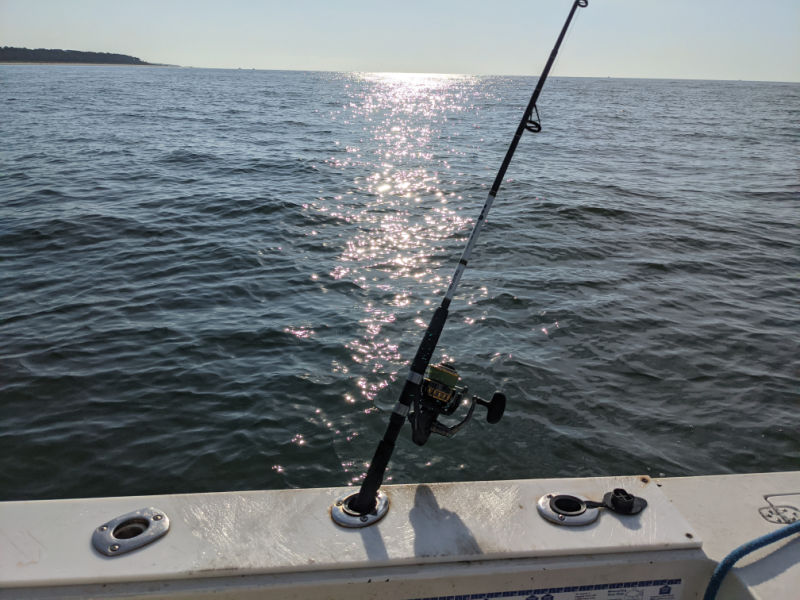 What Is Nearshore Fishing?
Nearshore fishing is a little trickier to define than inshore fishing, but it generally refers to fishing in the ocean relatively close to shore. So, how close is close? That depends on where you are, and who you ask.
Some fishing guides would refer to any trip that stays within 2 nautical miles of shore as a nearshore fishing trip, while anything farther out would be considered offshore fishing. That works as a general rule, but we tend to define nearshore fishing based on the techniques we use and the types of habitat we fish, rather than a specific distance from land.
Our nearshore fishing trips typically focus on wrecks and reefs in anywhere from 15 to 80 feet of water. In some cases, these locations may be a stone's throw from the beach, while others may be a mile or more off the coast.
Many popular nearshore locations here in the Hilton Head Area, such as the famous Fish America Reef, are in less than 20 feet of water. Baitfish are in these areas year-round, attracting a wide variety of nearshore game fish. We also fish the General Gordon Wreck and Gaskins Bank Wreck.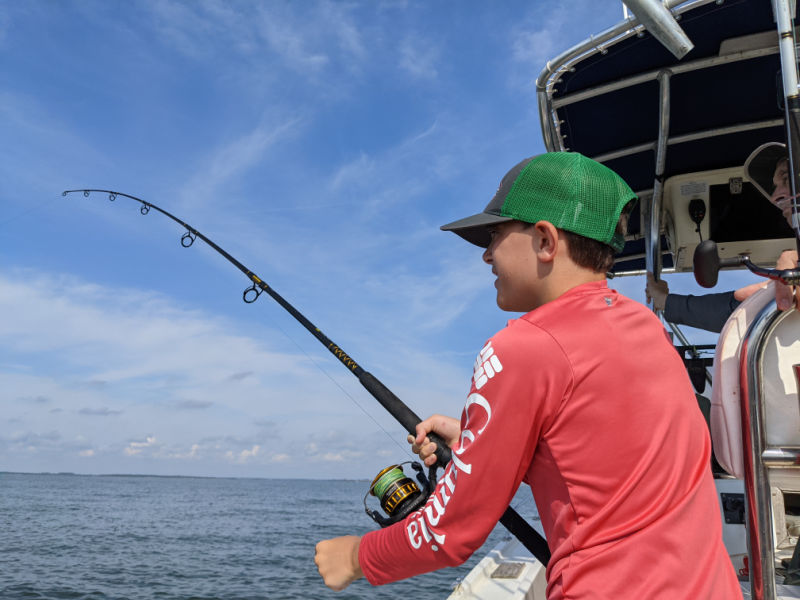 Fishing Techniques: Inshore vs. Nearshore
A wide range of fishing styles and techniques can be effective in both inshore and nearshore waters. Fishing can be as simple or as complicated as you want it to be, and our guides usually prefer to keep it as simple as possible.
Inshore fishing often involves drifting live bait on basic tackle, but there are also days when casting plugs, crankbaits, swimbaits and other lures results in fast and furious action. Sight-fishing for species like redfish can be a lot of fun when the waters are crystal clear, and some anglers even like to fly-fish in inshore waters.
Nearshore fishing involves various techniques. Trolling is often an effective way to cover a lot of water and find fish, but we often find that fishing with a rod and reel in hand is more fun. Most days, our guests catch most of their fish either using live bait like shrimp, worms, minnows and crabs, or by vertically jigging right off the side of the boat.
No matter what technique we end up using, our guides will supply all the necessary bait, tackle and gear. Of course, if you have a rod and reel you like and are familiar with, you're always free to bring it!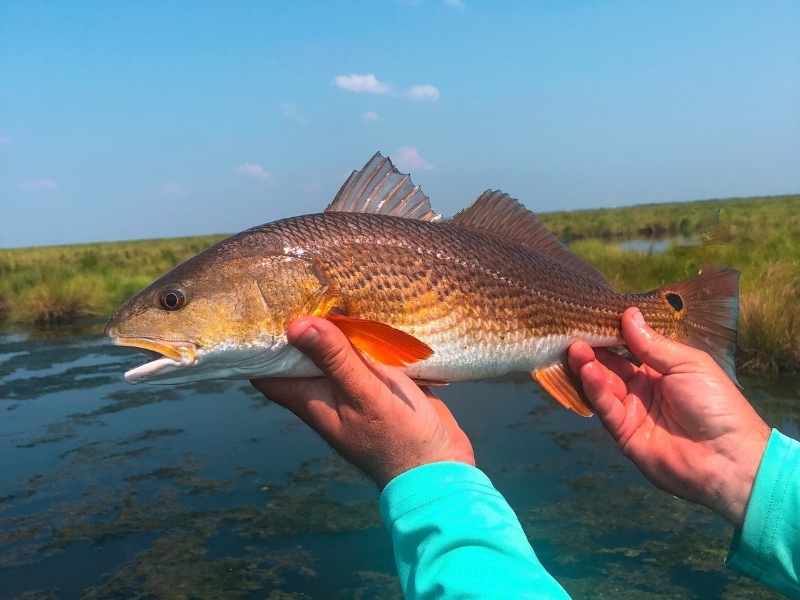 What You'll Catch: Inshore vs. Nearshore
The species we catch on our inshore fishing trips vary with the seasons, as different fish species enter our estuaries seeking out comfortable temperatures, following smaller prey fish, or looking for a place to spawn.
Redfish are in inshore waters year-round, but the biggest fish (often called "bull redfish") are caught during the winter months. In spring, other species like speckled sea trout and flounder join them. Sharks become more common as inshore waters warm up, and summer brings about opportunities to target black drum and mackerel.
Nearshore fishing offers an even wider range of possibilities. During the colder months, sheepshead are the main target species on many nearshore reefs and wrecks. Come springtime, we'll start to see more black drum, black sea bass and bluefish.
There's also great shark fishing on our local reefs, and other species like cobia and Spanish mackerel start to show up in summer. There's also an incredible amberjack and triple tail bites during summer. Ultimately, there are so many different fish species in nearshore waters, you never know exactly what you'll catch!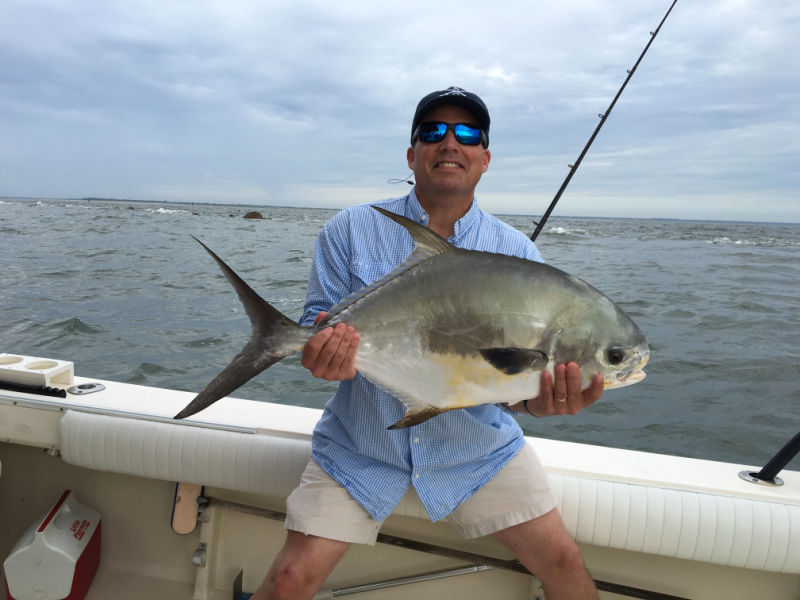 Which Is Better?
We firmly believe that anybody can have a great time on either an inshore or nearshore fishing trip. At the end of the day, the choice comes down to your own personal preferences, including what you want to catch, and which environment you feel more comfortable in.
As a general rule, inshore trips are better suited to beginners and children, but we've also brought kids who've never held a fishing pole before out on nearshore trips, and they had a ball catching baitfish on a sabiki rig while their parents targeted bigger game. It's really up to you!
We do tend to recommend inshore trips for folks who are prone to seasickness or who don't feel comfortable in choppy water. But if you want a fishing adventure on the high seas, then a nearshore fishing trip might be just right for you. Either way, it sure beats a day in the office!
Book Your Inshore or Nearshore Fishing Adventure
Looking for more information on guided fishing trips around Hilton Head Island? Shoot us an email or call us any time at 561-573-4873 to talk with our team at Reel Job Charter Fishing, and get the answers to any further questions you may have about inshore and nearshore fishing trips!