HILTON HEAD SHARK FISHING
TRUSTED SHARK FISHING GUIDES ON HILTON HEAD ISLAND
LOOKING FOR AN EXCITING FISHING TRIP?
If you want an exciting, one-of-a-kind fishing experience, book a shark charter with Reel Job Fishing Charters. Although we catch sharks on a lot of our trips, these 3-hour evening trips we target sharks. We chum heavy and get the sharks more active. The water of the Lowcountry are fertile grounds for a variety of fish, especially several varieties of sharks! We will leave from Broad Creek Marina and venture into the Calibougue Sound and surrounding waters .
Call or Text Captain Brad: 843-384-8236
Call or Text Captain Bill (Cell): 561-573-4873
WHY FISH WITH REEL JOB CHARTERS?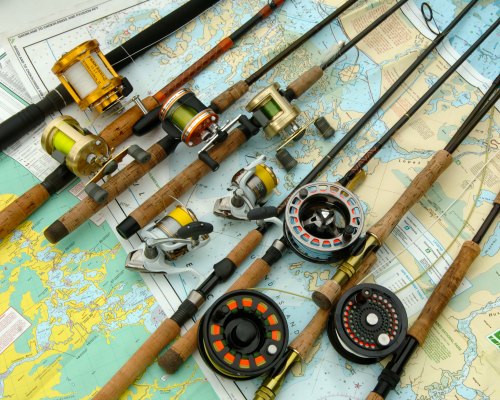 Equipment Provided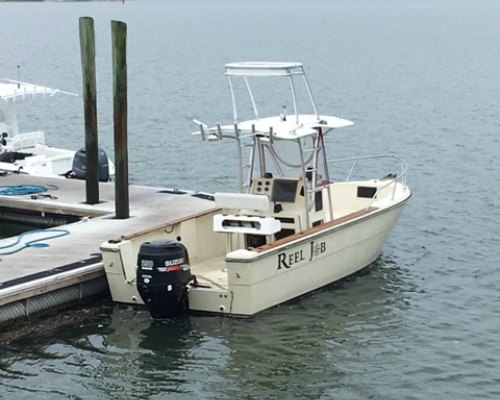 Capable Boat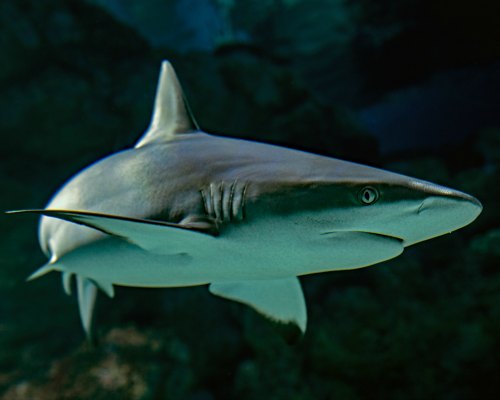 Local Knowledge
Experienced Crew
EXPERIENCE THE THRILL OF SHARK FISHING…ON HILTON HEAD ISLAND!
Enjoy a Day of Shark Fishing On Hilton Head
Around Hilton Head, Reel Job Charter Fishing one of the most popular shark fishing packages available on the Island. We're able to accommodate between two and six people on our boat for up to eight hours at a time. Our boat is captained by an experienced, licensed, and insured local captains who has an abundance of knowledge about popular fishing grounds. When you choose us as your fishing guide, you'll not only be able to enjoy a day of shark fishing with our crew, but you'll have access to other fun services and activities, including fish cleaning services, dolphin tours, and bird watching.
The waters in and around Hilton Head is one of the premier fishing destinations in the United States. What makes the Lowcountry unique is the amazing variety of angling opportunities that await seasoned and novice anglers alike, seeking a fishing adventure unlike anything they've ever experienced. At Reel Fob Charters in Hilton Head, South Carolina, we are dedicated to making your fishing trip unforgettable.
An Exciting Way To Experience Hilton Head
Experienced angler or not, our Captains and Mates are there to assist you in having a good time while catching fish…or catching fish while having a good time. We can bait your hook, take off your catch and replenish your hooks, bait and sinkers. All you have have to do is reel them in! Plus, we clean your fish for you at the end of your excursion! First time anglers, small children and advanced anglers are all our specialties! When you fish with our crew, we make it possible for you to target an incredible variety of game fish species unrivaled in any other destination.
SOME OF THE SHARKS IN THE LOWCOUNTRY!
SHARK FISHING TRIPS ON HILTON HEAD ISLAND!
Shark Fishing is great year round in the waters off Hilton Head. Call Reel Job Charters for more details and to arrange your next Hilton Head Shark Fishing Trip! And remember, there is no long traveling time lost getting to the fishing grounds when you're shark fishing right offshore and in the marsh with us. Our captains know how to cater to any kind of fisherman – from seasoned fisherman to new customers that have never held a fishing rod. Our fishing charters are great for kids and families as well! If you look at our photo gallery, you will see that we have a wide variety of customers and fish! We promise you that no one will try harder or be more motivated to show you Hilton Head's finest fishing than our crew.
Can we answer a question or customize a trip for you? Call or text anytime to 843-555-1212
Book A Trip!
Please feel free to email us about booking a trip, fishing charter reservations, trip availability, and dolphin tour information, or you can call Captain Brad 843-384-8236 or Captain Bill (Cell) 561-573-4873 anytime!