HILTON HEAD FISHING CHARTERS
EXPERIENCE HILTON HEAD FROM A NEW PERSPECTIVE
LOOKING FOR A CHARTER FISHING ADVENTURE ON HILTON HEAD?
Ready to battle our local fish? The waters of Hilton Head Island offer excellent in-shore and nearshore fishing for a long list of worthy targets and trophies. With 20+ years of fishing these waters, we know all the inshore fishing area, deep holes, shallow hot spots, and trophy locations to make your Lowcountry fishing adventure a trip you'll remember. Count on us for your next fishing charter.
Call or Text: 843-384-8236
ENJOY A DAY OF CHARTER FISHING ON HILTON HEAD
Reel Job creates family-friendly fishing charters. With 20+ years of fishing in the Lowcountry, we quickly put you on the fish, so you fish longer. Because of the fantastic geographic makeup of the coastal areas around Hilton Head, SC, we can offer many fishing styles, including saltwater marshes and deep water game fishing. The unique setup makes fishing the Lowcountry an adventure of a lifetime. Our Hilton Head fishing charters offer some of the best fishing charters on the island.
Our goal is to make fishing fun for the entire family, and that means making sure that kids have a rewarding experience. We have fond memories of fishing with our families, and we'd like to share that experience with you. Kids are welcome, and we don't mind teaching them to fish. Our experienced fishing captains will do their best to get you on the fish!
Voted Best Fishing Charter Service On
Hilton Head Island By Lowcountry Style & Living!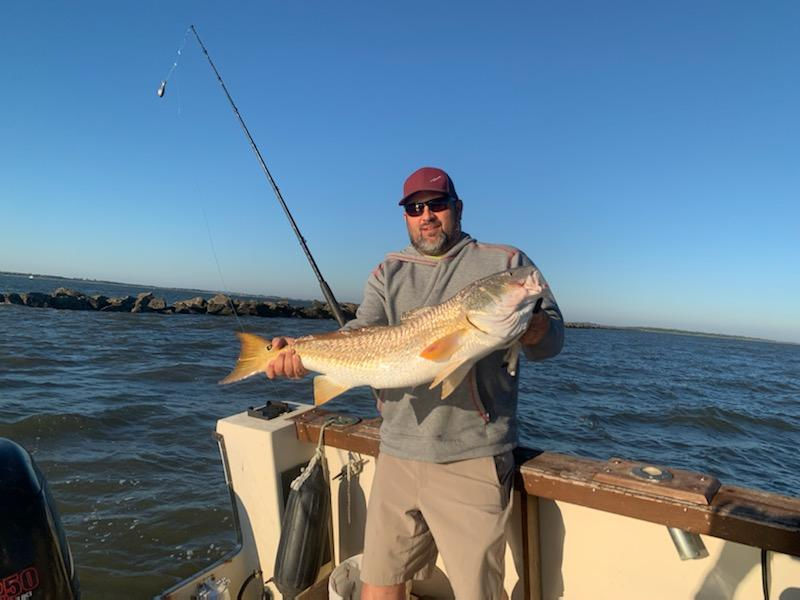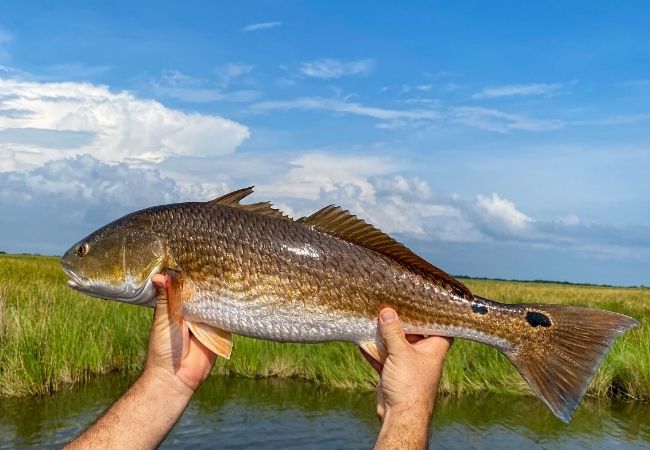 HILTON HEAD CHARTER FISHING
Hilton Head Island is a fishing paradise, with something to offer everyone from the novice angler to the experienced fisherman. We offer numerous fishing trips, which can take you out to the best fishing spots in the area. The island has a variety of fish, including redfish, trout, Spanish mackerel, speckled trout, bull redfish, flounder, and much more. Whether you're looking for a challenge or just want to relax and enjoy the beauty of nature, Hilton Head Island has amazing fishing waiting for you. Reel Job has some of the most experienced fishing captains in the area. From inshore fishing to Port Royal Sound, we know the local waters. Have questions about our fishing charters? Just Call.
Why Fish With Reel Job Charters?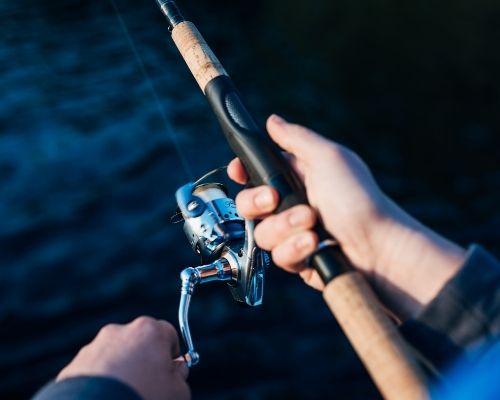 Equipment Provided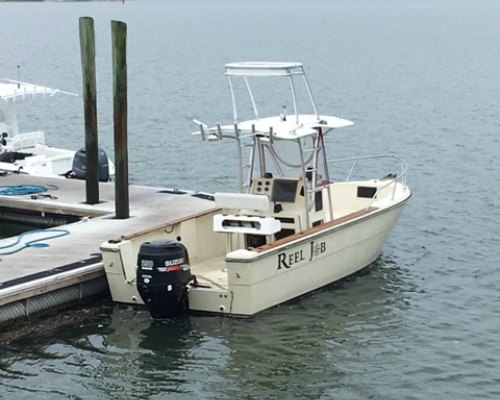 Fully Rigged Boat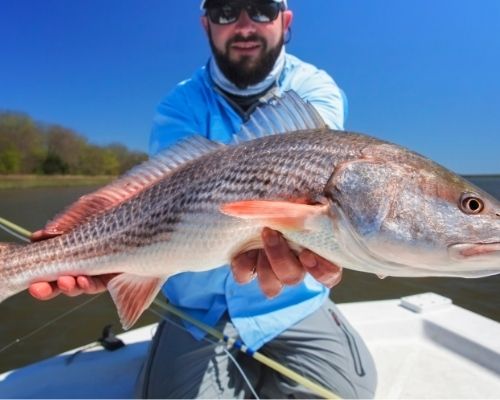 Expert Local Guides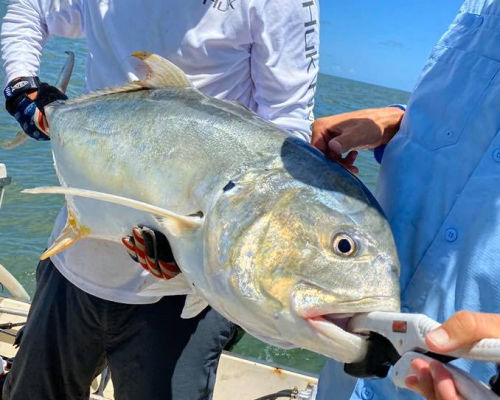 Year-Round Fishing
EXPERIENCE THE THRILL OF CHARTER FISHING…ON HILTON HEAD ISLAND!
Experienced Charter Fishing Guides Who
Know The Waters Around Hilton Head
Captain Brad Jureka and Captain Bill Savidge bring a lifetime of fishing experience to every charter we host. They are experienced fishing captains! With over two decades of fishing in Hilton Head, SC, we can teach you a thing or two about game fishing. Fishing is our Reel Job, and we know the secret spots where the trophy fish feed, where the big sharks swim, and where the game fish school. There is magic in watching veteran fishers sing a hook and pure delight when the face of children blossom with excitement when they land game fish. That is the thrill for us, and we've been "thrilled" to do just that for the last 20+ years.
Fish In Comfort and Safety
Fishing in comfort is the way to fish, and you fish from a 25″ Pursuit — the Reel Job — The classic hull keeps you dry, and the 250 HP outboard cruises quickly along the waters of Hilton Head. You fish longer and travel less with us, and that's a little something every fisher loves. The customized T-top keeps you out of the sun, and the wide fishing desks allow your whole group to fish without being overcrowded. Fishing in comfort is the only way to fish for big trophies and schools of game fish.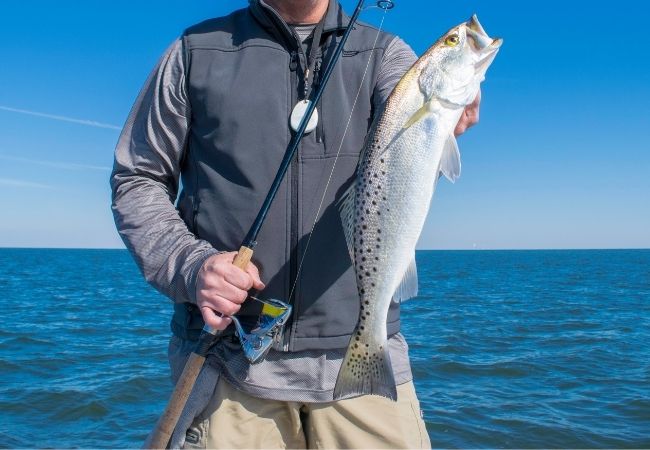 Reliable Fishing Electronics
Fishing is made easier with top tech, such as the Garmin Echomap Plus GPS with a Chartplotter that helps target the big fish, including sharks. Reel Job Fishing Charters offers each of our anglers the opportunity to target the types of fish they love to battle in the style of fishing they love best. Make your next fishing adventure the trip of a lifetime with inshore, nearshore Lowcountry fishing, and Reel Job Fishing Charters. We know all the fishing areas.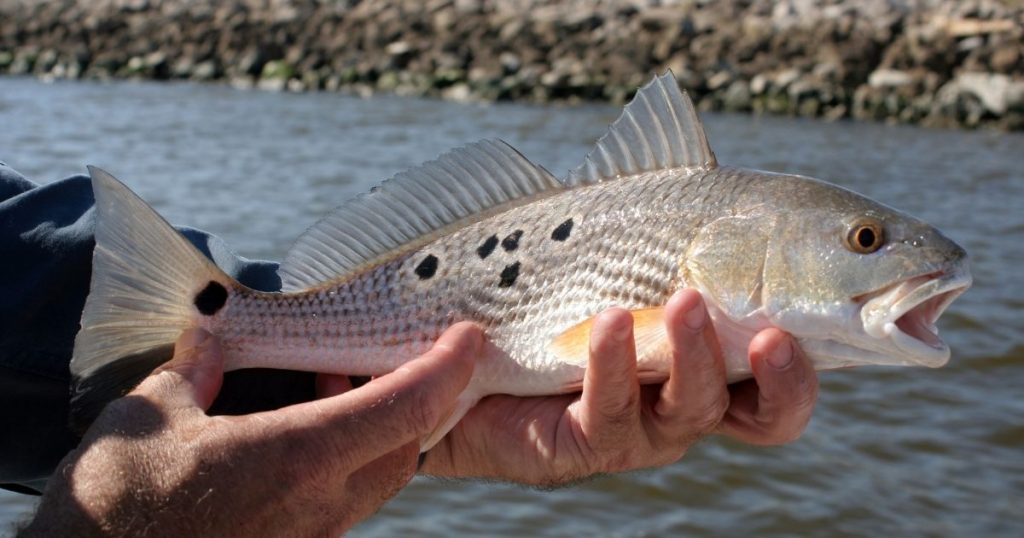 Catch a wide variety of fish during an inshore fishing trip or one of our near-shore charters. From bull redfish to black drum there are a lot of fish to catch.
We Handle The Details, Just Show Up!
We make it easy to enjoy the best day of fishing in Hilton Head, SC. We provide you with quality gear that is well-maintained and ready to handle big, trophy fish. We take pride in being the Hilton Head Charter for trophy fishing and not the charter where the big one's getaway. We also pride ourselves on being able to deliver quality fishing adventures that are the ultimate fishing experience. To do that, we make sure the boat is well-equipped, the gear is top shelf and ready for action. When you land that trophy fish, it goes right on the ice, so it is always fresh. We provide plenty of ice because we expect you to catch plenty of fish. We even provide your fishing license.
What do you need to bring? Yourself, lunch, and water. We recommend a quality pair of polarized sunglasses that will reduce the sun's glare striking the water and better enable you to sight fish in the shallows. A camera is handy, especially when fishing with kids, and for snapping that moment when your trophy is onboard, and the look on your face is priceless. Reel Job's experienced fishing captains will make it easy to fish!
Hilton Head Charter Fishing Like You Have Never Seen!
We also provide you with a vast amount of fishing experience here in the Lowcountry. Our local fish are excellent, and that is what keeps us here. Our expert knowledge of these local waters means you can target the fish you love, or we can guide you to discover new fish that will thrill you. We specialize in big game fish, sharks, speckled trout, bull redfish, and predatory schooling fish. We offer inshore and nearshore fishing adventures and the experience to make those adventures real.
Our fishing charters leave three times a bay from Palmetto Bay Marina. We also offer shark fishing trips in the afternoons. Our afternoon and evening shark fishing trips leave you plenty of time to enjoy Hilton Head, Shelter Cove and the Lowcountry and still have time to get your fix of spending time on a fishing charter!
SOME OF THE FISH AROUND HILTON HEAD ISLAND!
HILTON HEAD ISLAND FISHING CHARTERS
Booking A Hilton Head Fishing Charter is Easy
When you book a fishing adventure with Reel Job Fishing Charters, you deal directly with the captains. Booking this way allows you to ask questions, customize your charter, and get the skinny on the current local fishing conditions, fish available, Hilton Head info, and trip information. It also allows us to get to know you, the type of fishing you love, and that info helps us make your fishing charter a fishing adventure you will never forget.
If you are ready to book or want to check availability, give us a call. For Captain Brad (843) 384-8236. For captain Bill (561) 573-4873. You can also use the online form. We are located at the Palmetto Bay Marina on Hilton Head Island. If you'd like to see before you book, check us out on Facebook and Instagram
Can we answer a question or customize a trip for you? Call or text anytime to (843) 384-8236
Book A Trip!
Please feel free to email us about booking a trip, fishing charter reservations, trip availability, and dolphin tour information, or you can call Captain Brad 843-384-8236 or Captain Bill (Cell) 561-573-4873 anytime!
About Hilton Head Island
Hilton Head Island is part of the Lowcountry region in the U.S. state of South Carolina. It's known for Atlantic Ocean beaches and golf courses. The Harbour Town Lighthouse and Museum marks the southwest tip. The Coastal Discovery Museum features heritage buildings, trees and themed gardens. Between the island and mainland, the Pinckney Island National Wildlife Refuge salt marsh hosts deer, alligators and birds. ― Google
Area: 69.15 mi²
Elevation: 10′
Population: 40,007 (2019)
Top sights in Hilton Head Island:
DRIVING DIRECTIONS IN HILTON HEAD